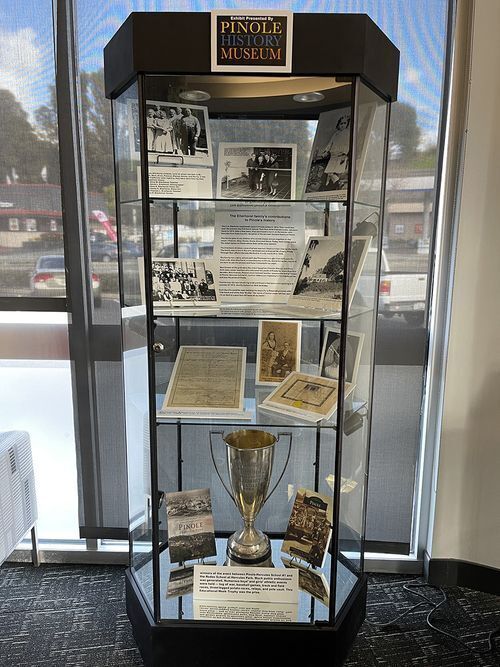 Storytelling keeps history alive and relevant
By Jeff Rubin
President, Pinole History Museum
A short time ago I attended a community Passover seder.
Storytelling is the essence of Passover, the Jewish holiday that commemorates and celebrates the freeing of Jewish slaves from bondage in ancient Egypt. This history has been passed down from generation to generation for thousands of years through the seder, a traditional meal, during which the Passover story is re-told.
When explaining to the congregation why we do this, the rabbi said, "If we don't tell our stories, our stories die."
It's the same with history. If we don't share our history from generation to generation, our history dies. And with it dies part of our culture and part of our heritage.
Major anniversary
In 2023, the Pinole Historical Society and Pinole History Museum are commemorating the 200th anniversary of the El Pinole Grant awarded to Mexican Lieutenant Ygnacio Nicanor Martinez, nearly 18,000 acres of land that today includes the entirety of the city of Pinole.
People, families, and communities are shaped by history. If their stories are not told, if their history is not preserved, their stories and their history become something else — forgotten.
A majority of the Pinole City Council is unwilling to renovate the Faria House for any purpose, including a museum. The council may soon consider selling this historic home. It's unfortunate the value of a museum to the city is not recognized.
Until the Pinole History Museum gets a home, we will tell our city's stories and bring its history to the community through our newsletter, talks to community groups, collaboration with schools, special events, several Facebook pages, email blasts to our members and friends — and anything else we can think of.
We are committed to our mission: To promote awareness and appreciation of history through preservation and education, and chronicle the city's heritage for current and future generations.
Pop-up exhibits
In March, we installed the first of what will be several pop-up exhibits featuring vignettes of Pinole's history. This one, about the historic Ellerhorst family (photo above), is at Mechanics Bank on Pinole Valley Road. More exhibits are planned.
It's important to know this city's history and the history of  its people. The people who lived here 100 and 200 years ago formed our community — its landscape, its culture, its values, and its identity. Our quarterly programs help keep our city's history alive and contribute to peoples' understanding of contemporary Pinole. These stories need to be told so they are not forgotten, so they don't die.
History's challenge
As he usually does, Pinole Historical Society co-founder George Vincent puts it best:
"The challenge of history is to recognize its time flow so we can better understand it. To understand history, we have to somehow bridge then and now and connect the dots of past events with the present.  One way to do this is by learning to view the past not in terms of timelines or yesterdays, but rather as an ongoing present."
---
Our Mission
The Pinole History Museum will enhance the preservation and collection of artifacts that represent Pinole history and culture. Museum exhibits and research opportunities will educate and inspire Pinole residents' community affiliation and civic pride.
Small towns are all about community. The Pinole Garden Club has been beautifying Pinole since 1956.
Read more.

Each year since 2009 the Pinole Historical Society sponsors an essay contest in local schools. The students have great ideas and learn how to be critical thinkers. 
Find Out More.

We worked with the school district to rehabilitate and memorialize the only remnant of a much-revered school.
Read more.
"The Pinole History Museum will be dedicated to the education and pleasure of the public. Behind it will be an endless sea of faces — yours, mine, ours — that will give it life and distinction. We are a composite as varied and enduring as those who contribute artifacts, materials, and efforts.
"The aggregate of social and cultural exhibits and programs will reflect the unique community of Pinole and its environs. As a destination, those who visit will come away enriched with a better understanding of its rich history. Visitors, especially school children, will serve as ambassadors to broadcast the existence of this gem."
Roberta Tim Quan
Donor, ambassador,
friend of the museum