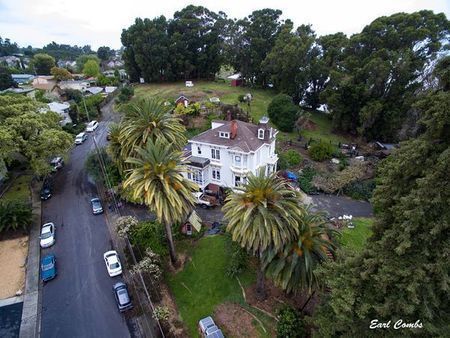 Bernardo Fernandez was one of the pioneer residents of Pinole, having come to California in 1853 and settled in Pinole soon afterward.
He was born in Portugal on November 15, 1828, and remained in his native land until 13 years old, when he went to Brazil, where he lived until 1850. In Pinole, Fernandez engaged in the mercantile business, later becoming interested in real estate.
At the time of his death in 1912 he was a large holder of Contra Costa realty. He married Charlotte Cuadra, daughter of a pioneer family of Marin County, in 1859. They had six children.
Fernandez acquired his first land at the waterfront from the Rafaela Martinez Tennent estate and by 1882 he owned four large warehouses and five acres of waterfront property. He built a pier, barns, a supply store, and a post office. His real estate holdings expanded to 20,000 acres, including property in Oakland and San Francisco.
Pinole became one of the few landing ports east of San Francisco for freight, passengers and mail. The port town became an important trading center in west Contra Costa County. The export of farm and ranch products attracted more settlers into the area. The port was both an outlet for the products of their labors and a link with other Bay Area communities. By the early 1900s, Fernandez leased land to many immigrants who had no other means of getting a start in the West.
His 22-room Pinole mansion, built in 1894, was the third home of the Fernandez family and is an excellent example of Second Empire French and Queen Anne, a rare style in the area. The wood frame building has a central projecting pavilion and arched dormer windows. Stick trim panels grace the main structure, with tall two-over-two first-floor windows that have brackets supporting window hoods and eaves.
To the left side is a full height slanted bay with a pedimented gable roof and a cupola. The mansion has the classic look of a haunted house.
The home is listed on the Contra Costa Inventory of Historic Places and the National Register of Historic Places, one of two in Pinole on the National Register. The other is the Bank of Pinole.
Bernardo & Carlotta Fernandez & guests

Bernardo Fernandez 1900, age 70 (Susan Fernandez)

Fernandez Mansion, side view

Fernandez Mansion-Bay Citizen

Fernandez Mansion Halloween (Melinda Mariotti)

Fernandez Mansion from drone (Earl Combs)

Fernandez Mansion (Larry Neptune)

Carlotta and Bernardo Fernandez 1875 (Susan Fernandez)

Bernardo Fernandez Home 1894

Nilda Rego story on Fernandez romances (Kevin Shea)