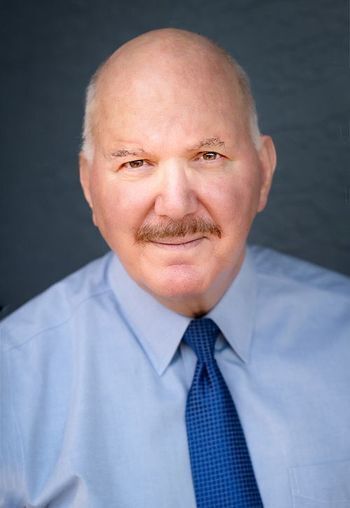 When I first learned that there were citizens of Pinole hoping to create a Pinole History Museum, I was interested in the idea.
I have lived in Pinole for almost 45 years. I have seen our little city change from a semi-rural to a suburban city but, through the years, it seemed to me that the character of Pinole didn't really change. It seems to be a town of mostly working people who want primarily to live in a safe, clean, well-functioning place where families grow and succeed.
I have always been someone interested in museums. Wherever I travel in this country and the world I seek out museums for the opportunity to learn about where things came from, and particularly about the people who contributed to the construction and establishment of the cities, culture, and society that exist today, to understand how and why things turned out as they are.

I believe that with a Pinole History Museum, we have an opportunity to link our present to the past in very meaningful ways through the collection and presentation of the important details of our history. This is what the Pinole History Museum will create.
When I first became involved in the PHM project, I was a bit concerned that there might be a plan to establish a museum with dusty exhibits of relics and old photos showing "how people lived in the past."
I was greatly encouraged to discover that Jeff Rubin and the others involved in this project wanted more — they also wanted to make history come alive, to present our past in ways that shows how it has brought us to where we are.
Pinole has, I believe, a great history. The more I learned about our history, the more I was intrigued. It is something we are a part of, and that history has interesting stories and elements.
We shouldn't forget about the pioneers and founders and about such things as the bay ferry and cargo port that existed near the current location of the water treatment plant, and which became an important element in the commerce of Pinole and West Contra Costa.
The stories of those who first built businesses and homes can help us all to appreciate what we have and how we got here. The PHM will make this happen.
Another concept that I found attractive is that the PHM will also become more than just a historical preservation facility, but as a center for community activity where the historical elements become a backdrop for modern civic and community events.
This became clear when I spent time with the Faria sisters — Dolores, Deanna, and Margaret — who told me many wonderful stories about how they grew up in Pinole and worked on their family farm (now the location of the Kaiser Medical Office Building) — and particularly how their farmhouse served as an informal community center with a never-ending series of community breakfasts, tomato-picking, horse-riding, and other events.

The Faria sisters sold their home to the city more than 25 years ago with the promise that it would become a Pinole History Museum, and they still strongly hope it will become true – as do I. We need a Pinole History Museum.
— Alexander Jason joined the Pinole History Museum Board of Directors in 2019.