2023 Pinole History Museum Fundraising Dinner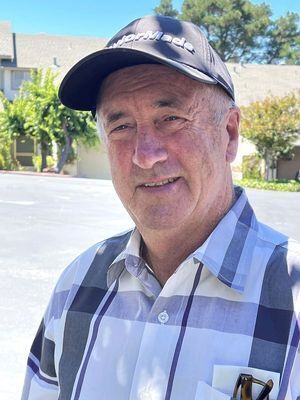 The Pinole History Museum invites you to our fundraising dinner and gala on Saturday, October 14, 2023, in the Family Life Center of Valley Bible Church in Hercules.
"Back to the Rancho" is the theme of this year's event, commemorating the 200th anniversary of the 1823 El Pinole Grant to retired Mexican soldier Ygnacio Martínez, who built his Rancho El Pinole adobe homestead on what is now Pinole Valley Park.
The event will feature a scrumptious sit-down catered dinner by Back Forty Texas BBQ and a fabulous raffle and silent auction.
The Pinole History Museum will honor former Councilman and Mayor Pete Murray for his contributions to the city and its history. Pete served on the Pinole City Councilman from 1992-2020, serving as Mayor seven times. His 28 years on the council is the second-longest tenure of a council member in the city's history, tied with Edward M. Downer, founder of the Bank of Pinole, who served from 1910-1938. Louis Ruff, a mid-20th century merchant, served 33 years (1922-1955).
NEW PLANS TO MAKE THE CITY'S HISTORY AVAILABLE TO OUR RESIDENTS!
With the Faria House not an option for a physical museum, at least not for the foreseeable future, the Pinole History Museum board of directors is refocusing its efforts to make the city's history accessible to our residents.
We will be creating:
• A virtual museum, with dedicated online exhibits;
• A smartphone app that will include a tour of historic sites, homes, businesses, the arts, and people in our city's history, with oral histories and recorded information;
• Pop-up exhibit installations in local businesses and schools. The first exhibit was installed at Mechanics Bank this spring.
This will involve cataloging and digitizing our entire collection of documents, photographs, memorabilia, and artifacts and hiring freelance museum professionals and an app developer.
Museums across the United States and the world have established or are working on establishing a virtual presence as the museum industry adapts to the digital and post-Covid age.
We look forward to seeing you on October 14 and celebrating the history of our city. Tickets will be on sale soon.