2022 Pinole History Museum Fundraising Dinner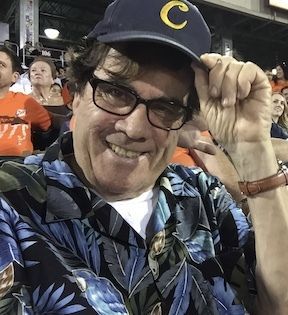 Headline
Tickets on sale for September 24 Pinole History Museum Fundraising Dinner
Text
Saturday, September 24, 2022
6-10 p.m.
Family Life Center
Valley Bible Church
1477 Willow Avenue
Hercules
Image 288px x 315px
Resize/Crop/Adjust Image
Text
After an absence of two COVID years, the Pinole History Museum invites you to join us for our third fundraising dinner and gala on Saturday, September 24, 2022, in the Family Life Center of Valley Bible Church in Hercules.
The event will feature a great sit-down, catered dinner from La Strada, entertainment, a fabulous raffle and silent auction, and several multi-media presentations.
AND — George R. Vincent, longtime teacher at Ellerhorst Elementary School, co-founder of the Pinole Historical Society, and author of several books about Pinole's history and the people who lived here, will receive a Lifetime Achievement Award for his contributions to the community and the preservation of our city's history. We'd have little record of Pinole's history without him.
YOU DON'T WANT TO MISS THIS!
Your support is needed as the Pinole History Museum Board of Directors continues to develop plans to open this long-awaited history center.
Click the BUY TICKETS button to purchase online now. Or, if you prefer to purchase tickets by mail, print the order form below and mail your check to Pinole History Museum, PO Box 285, Pinole, CA 94564. Your tickets will be held at the door.
MUSEUM DINNER SILENT AUCTION
AND RAFFLE PRIZES TO DATE
Oakland A's (baseball autographed by Chad Pinder)
San Francisco Giants (baseball autographed by Austin Wynns)
San Jose Giants (14 reserved tickets for 2023 games)
San Jose Earthquakes (4 tickets, 1 parking pass for a 2023 game)
San Francisco 49ers (Jesse Sapolu Limited Edition Football)
Stanford football (4 tickets to October 8 game vs. Oregon State)
Mike LeFebvre (baseballs autographed by Hall of Famers Bob Gibson and Ozzie Smith)
Fine Arts Museums of San Francisco (De Young/Legion of Honor, 4 guest passes)
San Francisco Museum of Modern Art (2 guest passes)
Walt Disney Family Museum, San Francisco (4 tickets)
Lawrence Hall of Science (4 same-day admissions)
Turtle Bay Exploration Park, Redding (4 passes)
USS Midway Museum, San Diego (family pack of 4 guest passes)
San Francisco Opera (2 vouchers for a weeknight performance)
San Francisco Symphony (2 premier orchestra tickets)
American Conservatory Theater (2 vouchers for a preview performance)
Buena Vista Winery, Sonoma (seated tasting for 4)
Hafner Vineyard, Healdsburg (2 bottles of wine)
McKahn Family Cellars, Napa (private tasting for 6 people)
Duckhorn Vineyards (2 Elevated Tasting Experiences at each of its four family wineries)
Tahoe Donner (2 day passes)
The Citizen Hotel, Sacramento (1 night stay)
Dr. Eric Mariotti (botox treatment valued at $350)
2 four-person tours of the historic Fernandez Mansion (hosted by Melinda Mariotti)
Antique Bubble Gum Machine (Jo Ann Gannotti and Mary McMains)
Holiday Flatware for 8 (Jo Ann Gannotti)
Weed Eater Machine (Warner McMains)
Antique Bubble Gum Machine (Jo Ann Gannotti and Mary McMains)
Holiday Flatware for 8 (Jo Ann Gannotti)
Weed Eater Machine (Warner McMains)
Sue's Place (four $50 gift certificates)
Target ($100 gift card)
Republic Services (2 cases of wine)
Costco ($25 gift card)
Letcher Bros. Auto Repair ($50 gift card)
Massage by Michelle (gift certificate for a 60-minute massage)
Menchie's Frozen Yogurt (Fro-Yo cake gift certificate)
Debbie Ojeda (2 gift baskets)
Pinole Rotary (gift basket)
Cari Jo (Mariotti) Galloway (Mary Kay products)
Earl Combs (2 hand-made carving boards)
House of Lilith (hair products)
Belinda Espinosa (Echo DOT, Echo SHOW, Water Pik, Waffle maker)
Jeff Rubin (San Francisco Giants tickets, baseball books, Giants sweatshirts, Yankee Stadium night light)
American Legends Sports Cards (baseball memorabilia)
Christina Isley, Top Floor Salon ($45 gift certificate)
Safeway ($35 gift card)
Lucky Supermarkets ($35 gift card)
China House ($50 gift card)
Sam's Doghouse (four $10 gift certificates)
The Habit (10 Charburger gift cards)
Chipotle (2 gift cards for a dinner for two)
Ace Hardware (Weber Go-Anywhere Grill)
Michaels (wreath)
Trader Joe's ($75 gift card)
Sprouts ($25 gift card)
Tina's Place ($25 gift card)
The Bear Claw ($15 gift card)
Paula Harvey, Top Floor Salon ($45 gift certificate)
Rhonda Purcell and Cecilia Combs (2 hand-made ceramic serving trays)
The New Deli ($50 gift certificate)
Oakland Zoo (family pass for four)
Pinole Packing & Postage (postage stamps)
Rick Chalk State Farm Insurance ($100 gift certificate to Ristorante Due Rose)
Brian Contestable (hand-made inlaid cutting board)
Westcat (31-day Westcat Lynx bus pass, Hercules to San Francisco, $140 value)
Crocketts Premier Auto Body (auto detailing certificate)
Lino Amaral State Farm Insurance (1 bottle of Portuguese Brandy)
Big 5 Sporting Goods
Lisa Megarejo
Norma Martínez-Rubin
AND, luxury travel and experiences from TravelPledge:
— 7-night couples retreat to Bali!
— 2 nights at the Brannan Cottage Inn in Calistoga
— 4 nights, 4 rounds at Legends Golf and Resort in Myrtle Beach, SC
— South African photo safari for two
— 4 nights at Cancun Five Diamond Grand Luxxe Vidanta, Riviera Maya.
— 4-night Arizona dude ranch package for two
— 2-night stay in a New York City penthouse suite
— Luxury getaway in the heart of Tuscany
— Golf foursome at Chardonnay Golf Cub, Napa Valley
— Romantic Mendocino getaway for two at the Seagull Inn, Mendocino
PLUS: Crystal pitcher; crystal decanter; crystal platter; crystal wine glasses; crystal cordial glasses; several Mikasa plates, bowls, and candy dishes; champagne glasses; Farberware indoor grill; stainless steel fondue maker and cookbook; peach crocheted Afghan; Texas star quilt; ceramic flower tray — donated by Jo Ann Gannotti, Catherine Rasmussen, Vanessa Wright, Mary McMains, Diane Dyer, Kathy Edwards, Warner McMains, and Claudette and Tim Swanson.